FAQ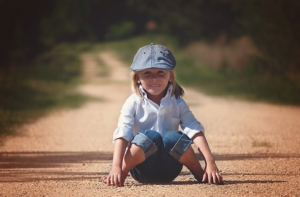 First and most importantly, Thank You for serving your communities throughout the United States of America! Police, Firefighter, Teachers, Doctors, Nurses, and Social Workers are the glue that holds each of our local communities together and we can think of no better way to serve those who serve us, than by helping them to achieve the American Dream of Home Ownership..
EveryDay Heroes Housing Assistance Fund (EHHAF) was created for you. Our funds are here to assist you in owning your own home. True gifts, that never need be paid back, are available to Police, Firefighter, Teachers, Doctors, Nurses and support personnel, and Social Workers.
We are currently offering this program in 48 states (not available in NY or VT).
EveryDay Heroes Housing Grants : FAQ
How can I obtain a gift from EHHAF?
If you are a member of one of the EveryDay Heroes professions- Police, Firefighter, Teachers, Doctors, Nurses, and Social Workers- who would like to be a homebuyer need only qualify for a mortgage loan. Unlike most gifts, ours is a true gift that never needs to be repaid by you, the builder, or the seller. Also there is no administrative fee whatsoever charged for using our gift program. You will work with our approved Realtors©and mortgage lenders that are trained to help you in either of our programs.
It's really that simple!
Does the closing costs gift come from either the builder or the home seller?
No, your gift does not come from the builder or seller. Your gift is donated by patriotic companies and individuals that want to show their appreciation to our EveryDay Heroes.
Is there a limit to the price of the home I can purchase?
The maximum loan amount of the purchase price for a home is the price level set by various federal agencies governing loan products (VA, FHA, FNMA, USDA, FHLMC) for the area in which you are purchasing a home. Purchases above those loan amounts are possible, but will require you to bring more cash for a down payment.
Is 100% financing available?
That depends. If you are a qualified veteran, then VA financing is available at 100% loan-to-value. If you live in qualified rural areas, USDA Rural Housing 100% financing may be available (subject to geographic and maximum income limits). For virtually everyone else, FHA at 96.5% LTV and Conforming loans up to 97% LTV are available, subject to credit approval, of course.
What about my credit? I've got a Foreclosure/Bankruptcy/Short Sale on my record. Will I still be able to buy a home right now?
Eventually Yes. Now- Maybe. All the various programs have waiting periods after any of these major setbacks. They can vary from one year to four years or even more.Here's a breakdown of all the various loan types and how they address these situations. Regardless of the situation though, it is important that you start to rebuild credit after a major incident. A good start is with secured credit cards. Make sure that the one you are looking at has low fees and reports to all three credit bureaus. Keep your balance below 30% of the limit to maximize your FICO score.
With your gift program, what are my out of pocket costs?
In most cases, but not all, your out of pocket costs are usually limited to the earnest money that you pay when you submit your offer to purchase real estate and your inspection fees for that property. Our plan is to keep your out of pocket expenses to a minimum. Our agent will negotiate concessions from the seller to help pay a portion of your closing costs and the grant from EHHAF will help take care of the rest. Our gift program helps you with all of the other closing costs associated with purchasing your dream home, and ours is a true gift that never needs to be repaid.
What happens to the gift if the purchase of the home does not close?
Should the transaction not close for any reason, which would be very unusual; all gift funds must be returned to EHHAF for use by other home buyers.
Donate Today
As a fund of Virtual Sports Academy, your donations will directly go to benefit EHHAF's mission to help community heroes and their families purchase homes.