Why EHHAF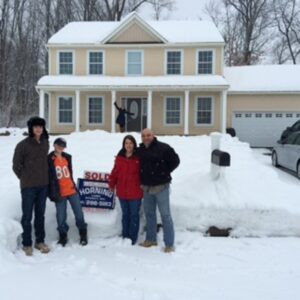 As we discussed on our home page, our community service professionals are being left behind in achieving the American Dream they are protecting in their communities. The disparity in homeownership percentages between our young service professionals families and the rest of us Americans is appalling. Remember, 69% of all Americans own their own home, and yet, only less than a third of young service professionals and their families are able to own their own home. There are many reasons for this, often times including a large student loan burden that makes it more difficult to save up for the down payment and the closing costs, which can reach into the thousands of dollars on a typical home purchase. As a grateful nation, we can do better!
Every day, across America, our Community Heroes- Doctors, Nurses, Firefighters, Police, Teachers, and Social Workers– tackle the hardest challenges facing our nation head-on. They confront the criminal, run towards the fire, treat the sick and wounded, teach and counsel the future generations of our nation. The founders of EHHAF wanted to do something to help these professionals and their families, especially during a time of multi-faceted warfare, at home and abroad.
Fortunately, we have a proven successful model to work from. Our sister organization, Military Housing Assistance Fund , has a proven success record in providing exactly this kind of assistance for our Military Community for over fifteen years. Military Housing Assistance Fund opened its doors on September 11, 2004 and expects to help more than 1200 military families to become homeowners this year.
Everyday Hero Housing Assistance Fund stands ready to help YOU, our EveryDay Heroes, to achieve the American Dream of Home Ownership.